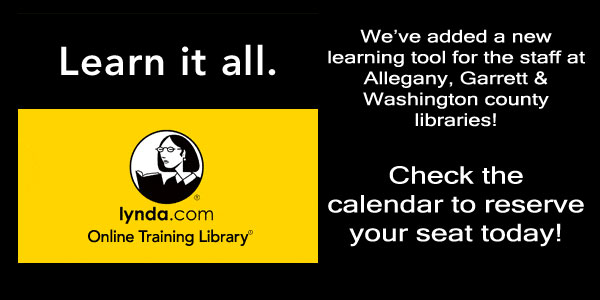 We're pleased to offer access to Lynda.com for the staff of Allegany, Garrett & Washington county libraries.

How does it work?

Put in a request to reserve your seat with kware@wmrl.info
Once approved you will receive information on how to access Lynda.com content.
You will be given 3 weeks (21 days) to view as much content as you can.
Once your 3 weeks are up, your access to Lynda.com will be discontinued.
You can sign up as often as you like, but seating is limited so we ask that you give others the opportunity to use Lynda if you've already used it.